our investment partners
aasa has a strong track record of investment syndication and long-term representation of co-investors, many of them being industrial groups or wealthy families in Switzerland. With our co-investors we share the spirit of principal investing and the commitment to sustainable value creation based on a jointly agreed strategy.
we offer our investment partners a unique investment approach based on:
aasa's handling of the full investment process from deal flow to detailed strategy implementation,
the short- and long-term alignment of interests of all parties,
the clear focus on superior returns through sustainable value creation.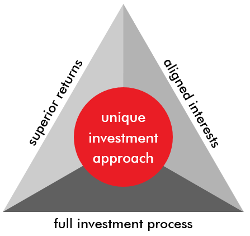 if you are interested to learn more about our co-investment opportunities, do not hesitate to contact one of our team members.